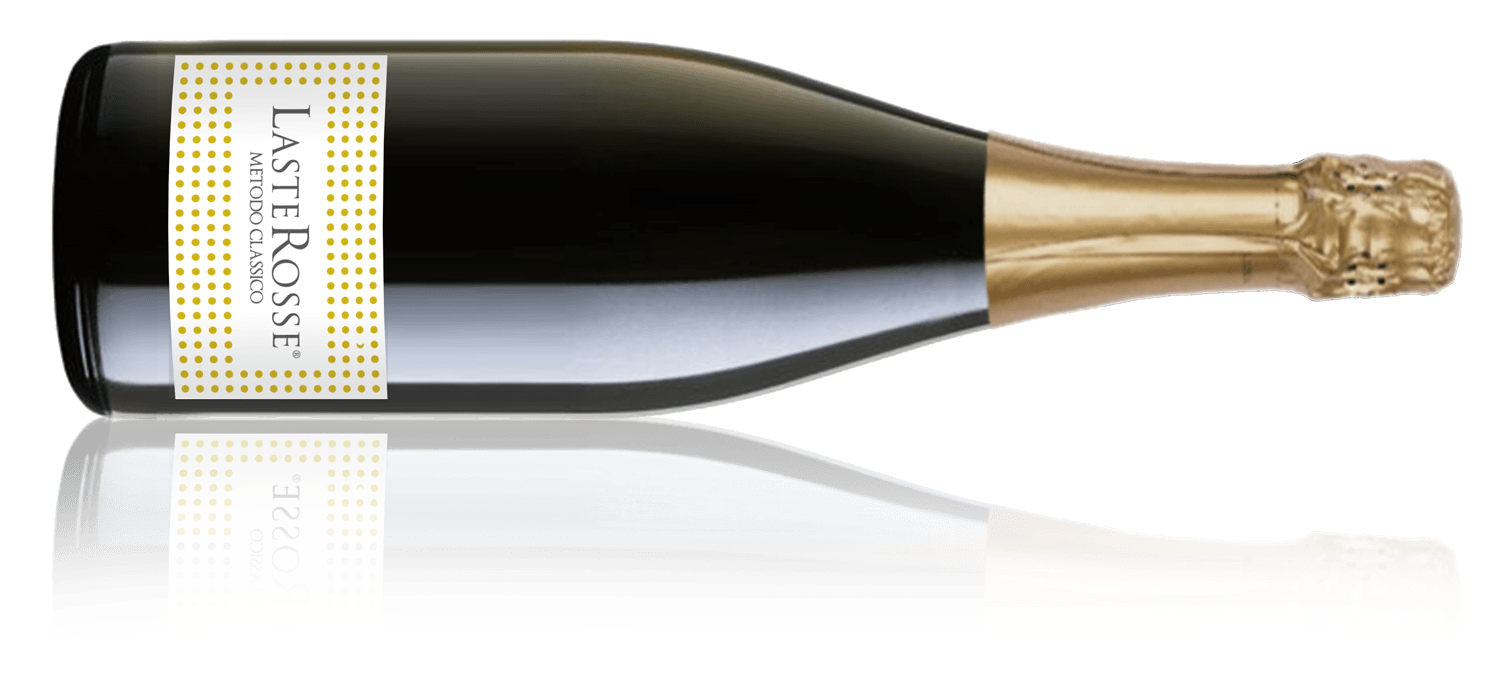 LasteRosse Metodo Classico
Classic method Italian sparkling wine obtained from the only grapes of Groppello, a rare native Trentino vine cultivated in Val di Non.
The still wine obtained from the white vinification of Groppello grapes, harvested manually in the second decade of October, is used as a base.
It is fermented in the bottle and matured on the lees for at least 36-40 months.
A few more months aging in bottle before marketing.
The result is a great expression of territory, a masterpiece in terms of uniqueness and personality.
It is an extra-brut, with a straw-yellow color, a fine and persistent perlage, a fragrance of dried fruit and in the mouth it is dry with notes of almond.
Wide choice of matching, it is recommended from the aperitif to the main meal.
CLASSIFICATION
Quality Italian sparkling wine – Extra-Brut
NAME
LasteRosse Metodo Classico
COMPOSITION
100% grapes of Groppello
TERRITORY
Romallo (TN) - Val di Non
Clayish soils with presence of rock. Sunny position. High slopes.
Yield 60 quintals / ha
CULTIVATION SYSTEM
Guyot a 650-730 m s.l.m.
HARVEST
Manual and late harvest (II-III decade of October)
WINE-MAKING
White whine-making, in reduction in stainless steel barrels.
Aging over 36 months on yeast and aging in bottle.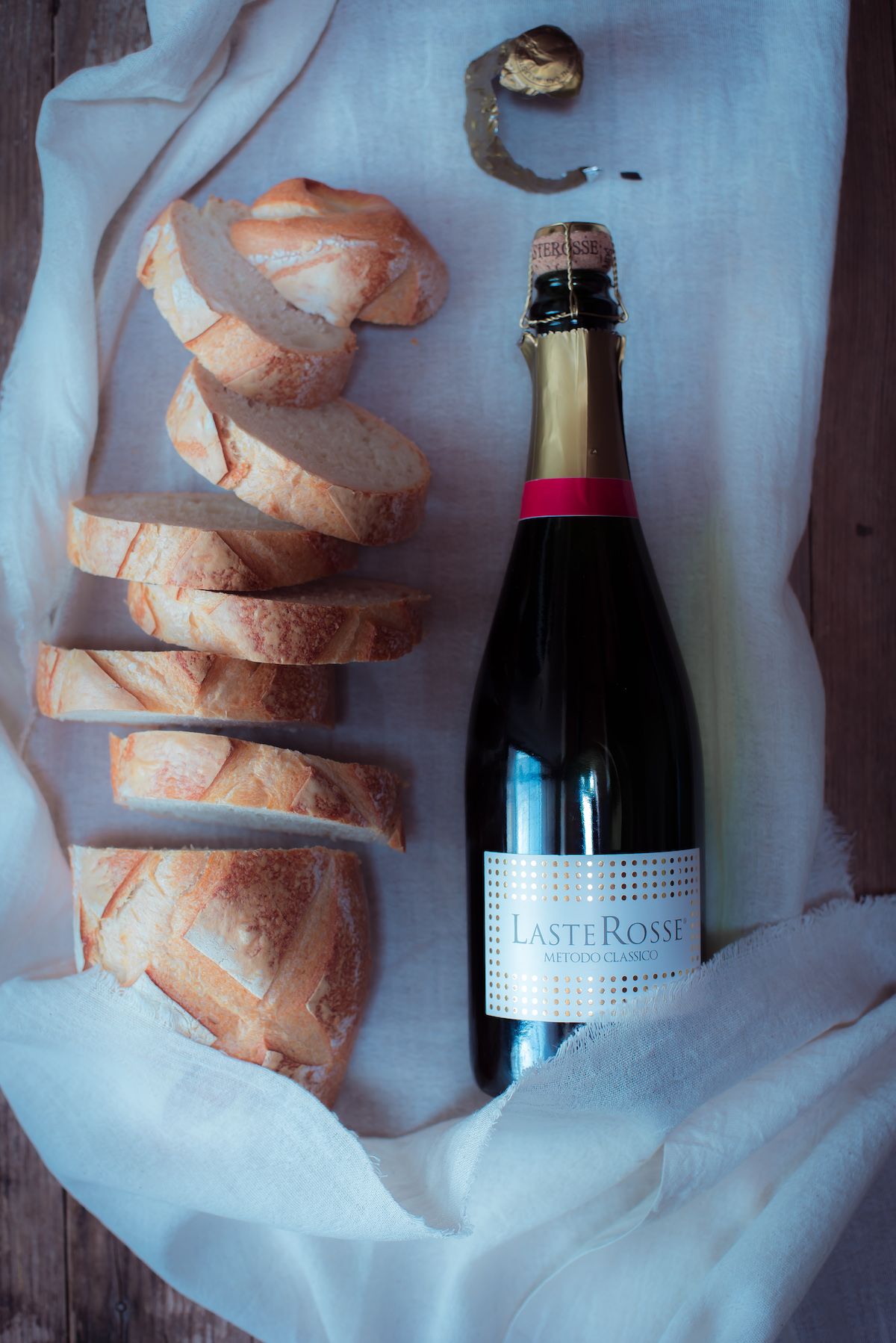 Tasting Notes
Color: straw yellow.
Perlage: fine and persistent
Aroma: Aroma of dried fruit with hinting notes.
Taste: Dry and strong. Sapid with a delicate almond base.
Alcoholic grade
11,5% vol.
Serving temperature
6° C
Taste combination
As aperitif, excellent with cold cuts.
Wide choice of matching, recommended for the whole meal.