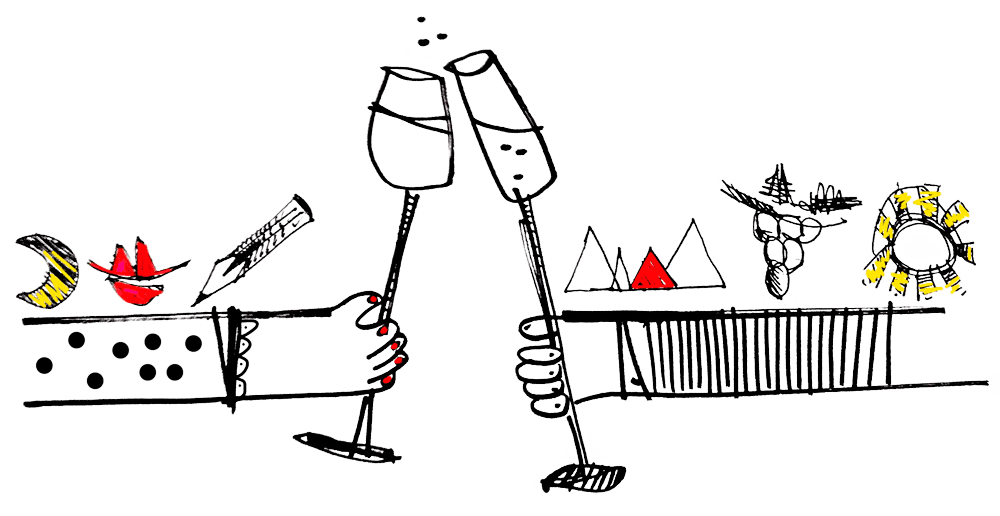 In the mountains of Val di Non everything has started: our love story and the perseverance in pursuing the dream of a winery respectful towards our territory, land, traditions and times.
Hence the choice to practice sustainable agriculture, to preserve the native vines and to work following the rhythms of nature with great attention to the moon.
We have chosen to stay in the mountains and put the magic of the mountains inside each bottle.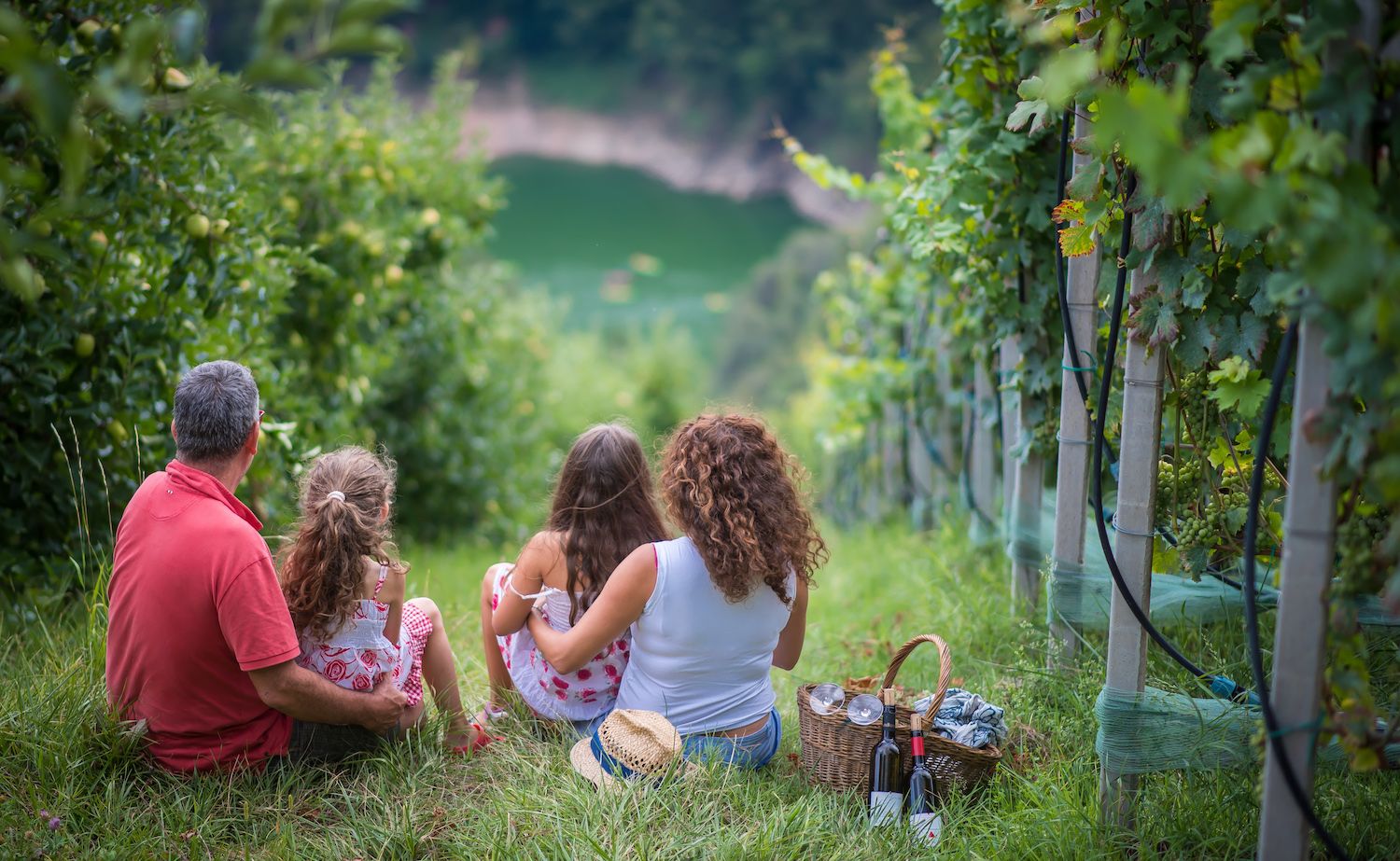 Its name derives from "grop" - which means "knot" in our dialect – because of the shape of its bunch, with a tight and intense shape. Native vineyard grown in Val di Non for centuries.
It was a beloved wine that reached the Court of Franz Josef and Princess Sissi in Vienna. In more recent times it has risked disappearing, supplanted by apple farms.
Only in the last few decades we have decided with few brave farmers to face the challenge to plant Groppello again where its story began, to the detriment of apple farming.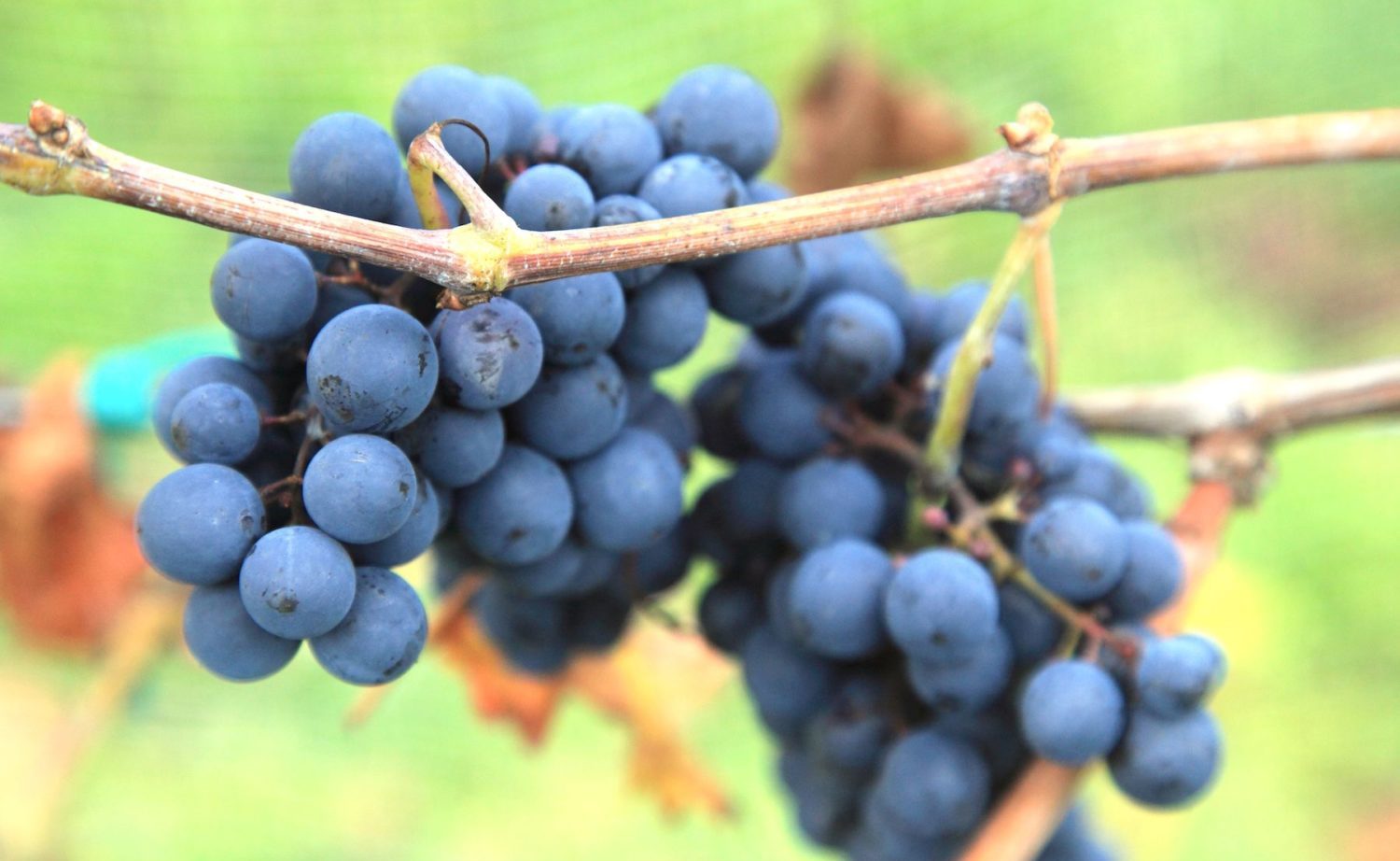 A land made of rock, heights and steep slopes overlooking the lake of Santa Giustina. Expanses of apple orchards around the small vineyards, grass and flowers among the rows.
Clean air, authentic scent. Lots of light. Alpine climate characterized by warm sun by day and fresh air at night. High altitude vineyards, manually cultivated, hard and tiring to work with very low yields.
Aromatic varieties such as Gewürztraminer, native vines of Trentino such as Groppello di Revò and some of the noblest varieties in the world such as Pinot Noir.
A small winecellar. Precious location in our farm where the wonderful transformation of grapes into wine takes place. A temperature and humidity controlled environment, in continuously technological evolution.
A spot of silence where you hear the wine breathing, resting and maturing in small wooden barrels.
Each bottle is looked after and awaited. Some bottles are even handmade.
Precious moments, unique experiences, quality wine tourism offerings.
When you arrive at the Pancheri house, Lasterosse's house, you ring the doorbell and the welcome is immediately familiar and engaging. A small table on the veranda for beautiful days outdoors, an intimate convivial space inside cared for in the smallest details.
We have thought to offer you many different experiences, from tastings to wine trekking to special aperitifs.